V Important Strawberry Milk Necklace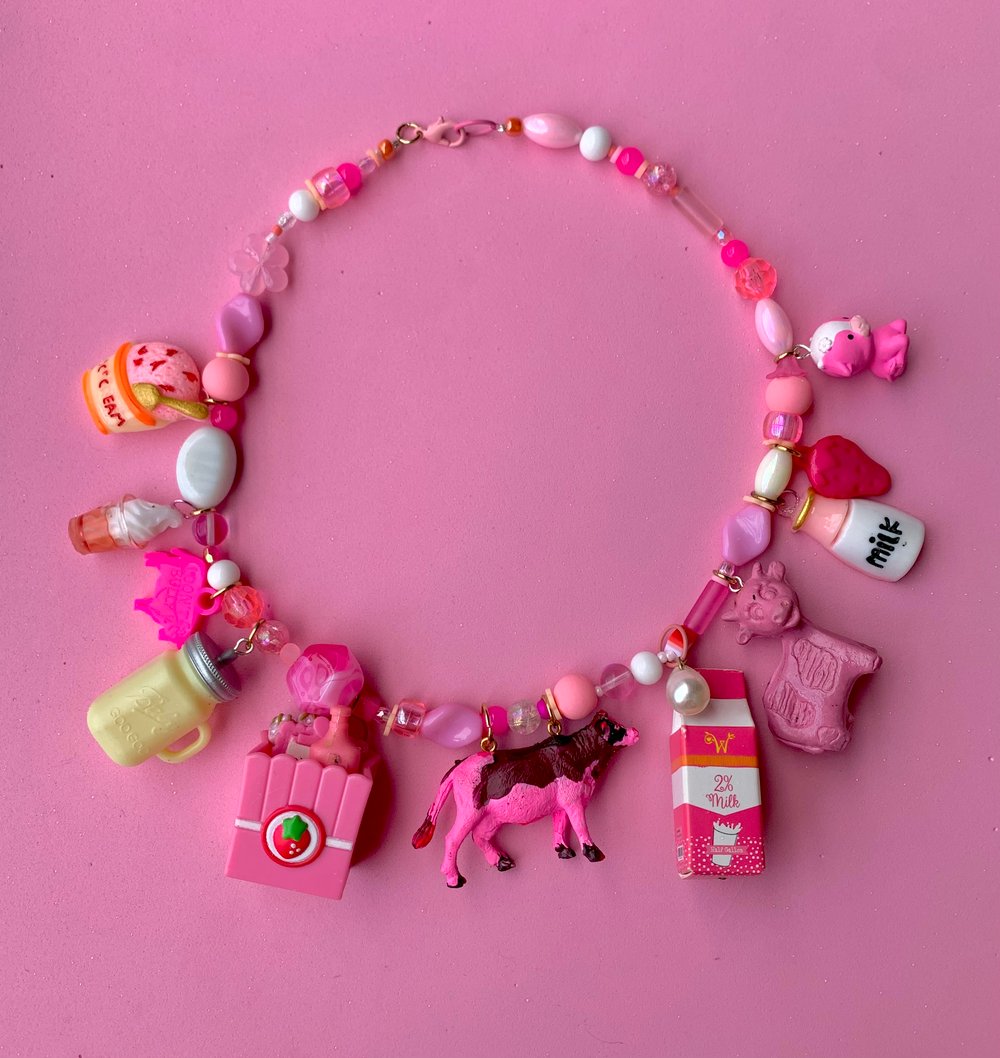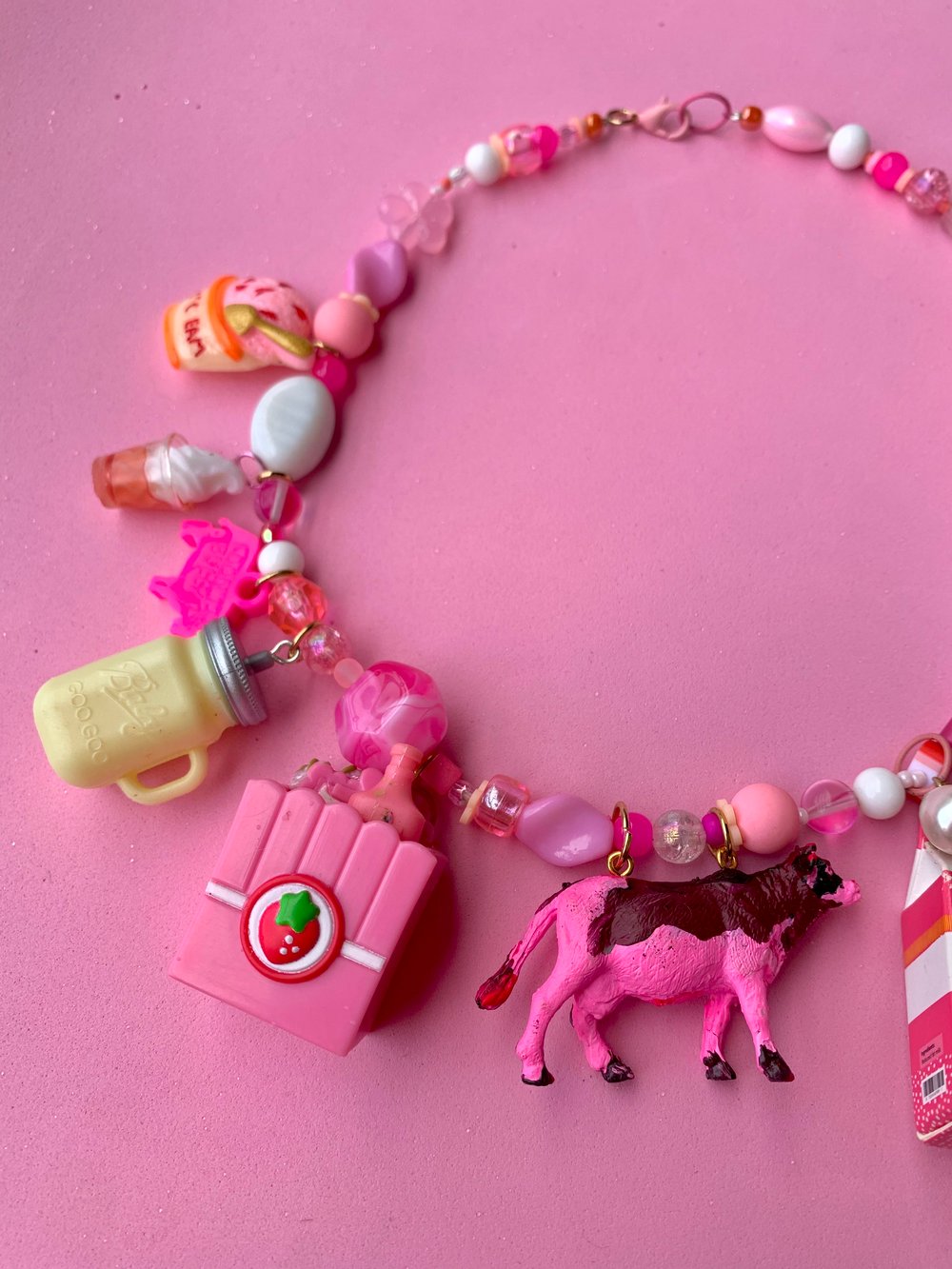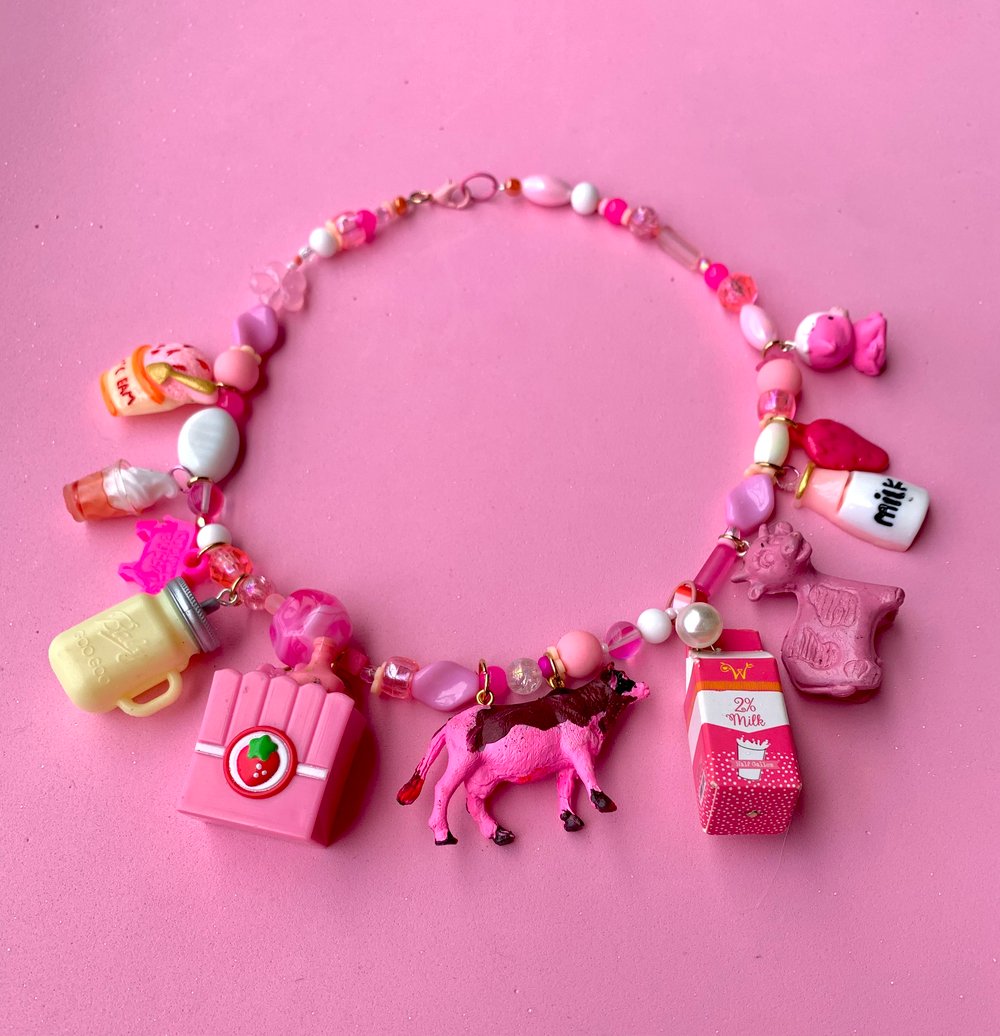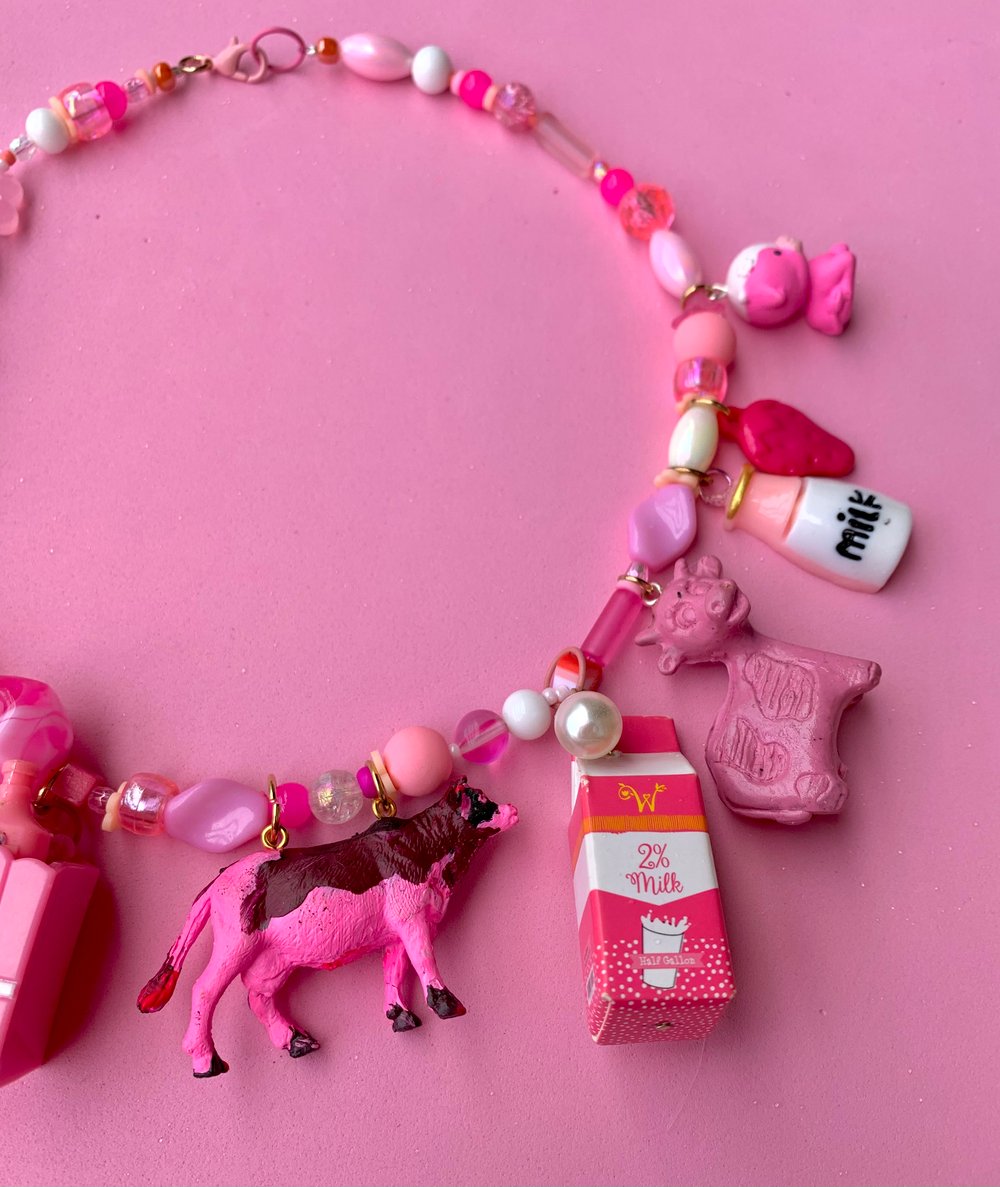 Handmade, 1-of-1, and made of upcycled, found, and thrifted materials and trinkets. This special guy features: a hand-painted strawberry cow, and the most perfect collection of charms and toys. This is a very special necklace and whoever buys it is a literal cutie pie angel, and you know this.
*Make a note if you have a specifically longer or shorter length accommodation!